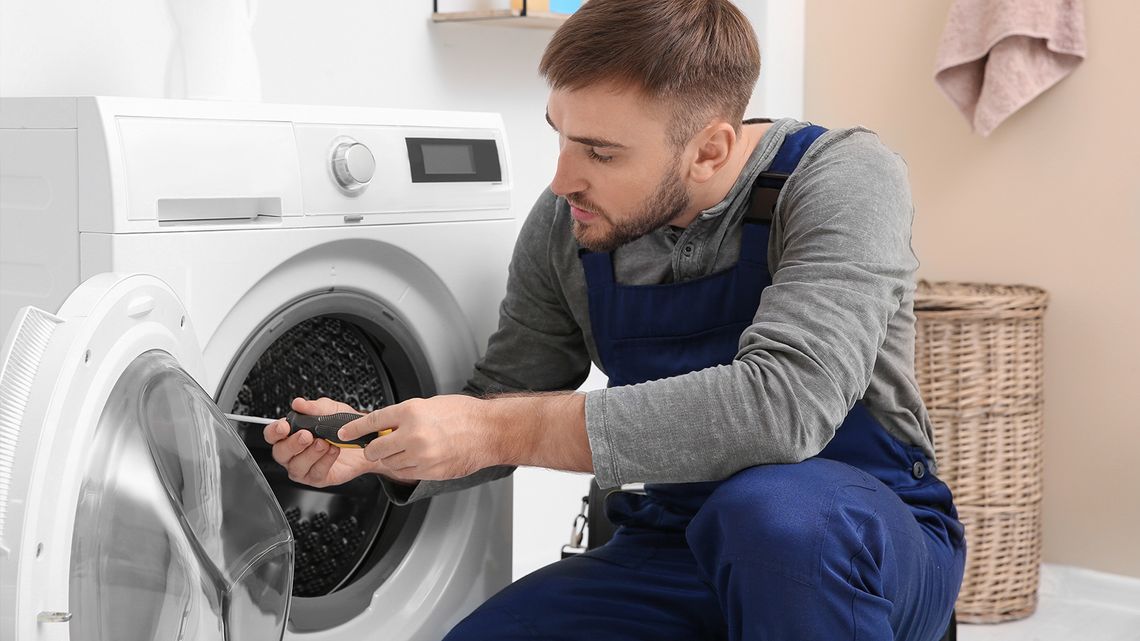 17/03/2022 by CB Domestics 0 Comments
Should You Repair or Replace Your Broken Washing Machine?
Washing machines can be an unwelcome expense when they break down. Although it is often cheaper to repair your appliance, replacing it can be a wiser financial decision based on the severity of the fault and age of the model. 

Here's a guide to help you decide whether to repair or replace your broken washing machine. 
How old is your washing machine?  
The average washing machine in the UK lasts just over seven years. However, with careful maintenance and regular cleaning, washing machines can last in excess of ten years. 
 
If your washing machine is older than seven years and is experiencing problems, it may be more cost-effective for you to invest in a new machine rather than repair your current one. This depends on the condition of your machine, the quality of the model and the severity of any faults. 

How severe is the fault?  
Whether your appliance should be repaired or replaced largely depends on how bad the problem is. Minor faults that can be easily fixed include blocked pipes, broken door latches and a tripped fuse. If your washing machine has a severe fault, such as a broken motor, excessive leaking or a malfunctioning lid switch, it might be cheaper in the long run to replace your washing machine rather than repair it. 

Get the opinion of an appliance expert  
The best way to find out if you should repair or replace a broken washing machine is to ask an expert. At CB Domestics, our qualified appliance engineers will inspect your washing machine thoroughly to get to the root of the problem. They will then advise you on whether it can be repaired or needs to be replaced. We always to try repair appliances wherever we can, and we only recommend replacement when it is absolutely necessary. 
 
To book a visit from a CB Domestics engineer, get in touch with the team today. 
Feed