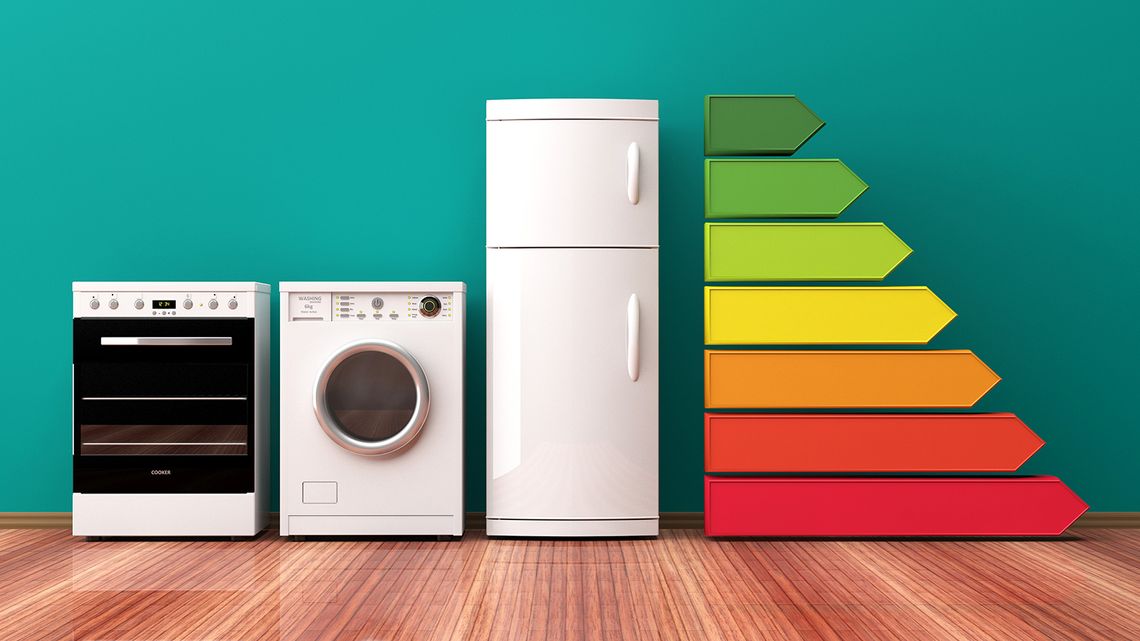 12/04/2022 by CB Domestics 0 Comments
A Quick Guide to Appliance Energy Labels
When shopping for a new appliance, there's plenty of factors to consider. Make, model, budget and size are important considerations – but you shouldn't forget to look at the energy label. 

The UK's energy label system was overhauled last year, making way for a new, simpler classification system. But what do the ratings mean?
Here's a quick guide to appliance energy labels to help you choose your new appliance. 
What is the appliance energy label? 
A new energy label was introduced in the UK in 2021. The new scale revamped the old A+++ to G into a simpler A-G classification system to indicate efficiency. To make the scale easier to read, it also includes simpler consumption usage measurements presented either as kWh per year, kWh per 1,000 hours or kWh per 100 cycles (varying per product group). The new label also includes a QR code to provide instant access to product information on the manufacturer's website. 

The scale only applies currently to washing machines, washer-dryers, dishwashers, refrigerators, TVs and lights. Ovens, tumble dryers and other appliances are still using the old scale for now. 

What do the different energy ratings mean? 
Appliances are tested for how much energy they use during a typical use, and this gives them a rating on the scale. A is the most efficient (and therefore the best rating), with G being the least efficient. 
There are some additional symbols at the bottom of energy labels which vary depending on the type of appliance. For example, the small tap symbol indicates how much water the appliance uses in litres, and the sound symbol suggests how much noise the appliance will make on a scale from A-D (A being the quietest). 

What does a poor rating mean? 
If you opt for an appliance with a poor energy rating, it will end up costing you more in the long run. This also means the appliance is less environmentally friendly, so if you're looking to make a sustainable choice, avoid appliance with low ratings.  
 
CB Domestics stock a range of new and reconditioned appliances in Salisbury. To find out more, contact the team today. 
Feed