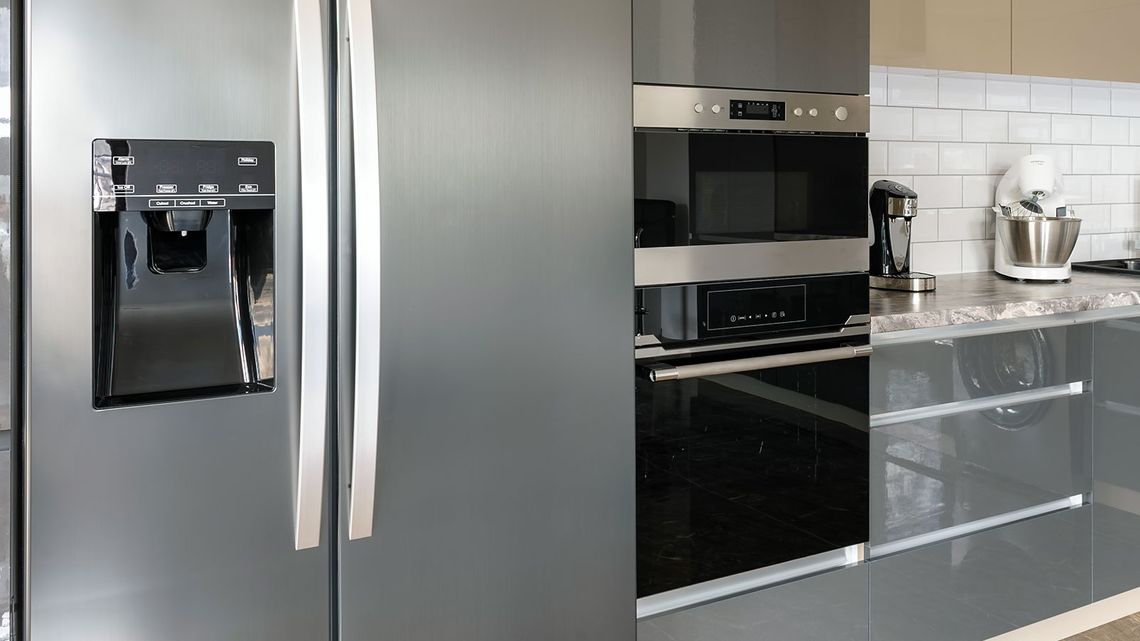 27/05/2021 by CB Domestics 0 Comments
The Benefits of Integrated Appliances
If you're updating your kitchen you may find that you need to choose between having integrated or freestanding appliances. Here, we share the benefits of integrated appliances to help you to make up your mind and create the right kitchen for you. 
Integrated appliances are aesthetically pleasing 
The best thing about integrated appliances is that they will perfectly complement the rest of your kitchen without looking bulky or out of place like freestanding appliances can. Integrated pieces will create clean and seamless lines throughout your kitchen and will be part of the room's design rather than an afterthought which could otherwise leave your kitchen looking mismatched. 
Integrated appliances are a great fit 
Another benefit of integrated appliances is that they fit snugly into their dedicated place in your kitchen. This means that you won't experience any loose items which could cause noise or vibrate out of place. They will sit flush against the wall which keeps them out of the way and will create a sought-after streamlined look. Plus, there's lots of choice when it comes to built-in appliances so you can ensure that yours meet your tastes and requirements. 
Make the most of your space with integrated appliances 
Integrated appliances are particularly well-suited to those with smaller kitchens, as they're a great option for saving space. As built-in appliances only take up space that would have otherwise been used for cupboards, they will occupy only a limited amount of floor and wall space. Ideal for compact kitchens, integrated appliances will enable you to use space effectively and create your perfect kitchen space. 

Now you know the benefits of integrated appliances, you can decide whether built-in options are the best choice for your kitchen.  

Having trouble with your integrated appliances in the Salisbury area? Contact us today for a free estimate and trust us to get your appliances up and running again. 
Feed