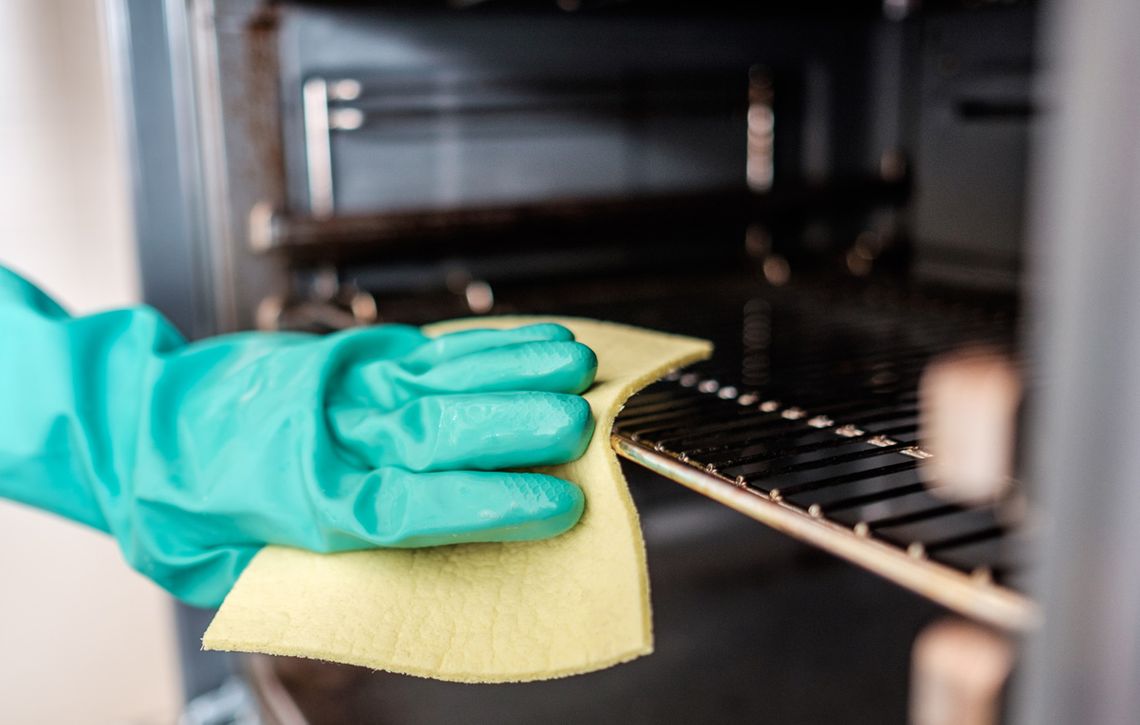 23/03/2021 0 Comments
8 Top Tips for Spring Cleaning Your Household Appliances
It is that time of year again where many of us are waiting for the warmer weather to arrive and starting to think about getting our indoor and outdoor spaces ready for the Spring/Summer. Some of us love a good Spring clean, if not a Summer, Autumn and Winter deep clean too!
We wanted to help by offering our Spring cleaning checklist of things to include when deep cleaning your household appliances, to help you maintain them and make them last longer. When we refer to household appliances, this could be any piece of machinery that you use in your home that is either integrated (built-in) such as a cooker or oven or a large free standing appliance such as a fridge, freezer or washing machine. There are also a few smaller white goods that are good to deep clean on a monthly basis such as your kettle and microwave, to help get the most out of them and also reduce the likelihood of them becoming damage from a build up of limescale, for example.

Cleaning the fridge or freezer

It is important to regularly clean the rubber seals around the edge of your fridge and freezer doors, to help extend the life of them and prevent wear and damage. All you need is some warm water and sop to gently clean the surfaces in and around the fridge and be sure to dry them off with a towel. You may also wish to defrost the freezer every now and then to help reduce the build up of ice which can stop you from closing the compartments or the door seal, but you must make sure you use up any perishable food items or have somewhere else to store them so they don't become un-usable.

Cleaning the dishwasher

There are lots of reputable cleaning products available for keeping the inside of your dishwasher smelling fresh and to prevent the build up of limescale. You can use a rinse aid and must make sure that you remove a clean your drain filter each week to take out any dirt and food that may collect there, as well as ensuring that your dishwasher salt us regularly topped up to help keep your dishes clean.

Cleaning the toaster

The toaster can sometimes get a bit overlooked in a busy kitchen, but it is important to clean out the crumbs that can build up inside the toaster, on a regular basis. Many toasters have a tray which can be removed and you may also wish to tip it upside down or use a small gentle brush to shake out any bits that may be stuck inside – just make sure it is unplugged first. This will help your toaster work fully and prevent anything from burning inside which could potentially be a fire hazard.

Cleaning your microwave

A low-cost household favourite for cleaning home appliances is a simple combination of warm water and lemon juice. Lemon is naturally antibacterial and leaves a fresh scent, making it a nice natural cleaning solution. Put a bowl of water with lemon slices inside your microwave for up to 10 minutes (it may require less depending on how powerful our microwave is) and this will make the inside much easier to wipe down, to remove any build up of food mess.

Descaling the kettle

Using a limescale removal product such as a powder, mixed into water and left to soak overnight, can help to remove any build up of limescale in your kettle and make it as good as new. Following an overnight soak, you should make sure you rinse the kettle out and boil it a few times before using to make your next cup of tea, to ensure that all traces of your cleaning chemicals have been thoroughly removed. You can always do the same with your shower head and clean both at the same time, saving you a separate job later!

Maintaining your washing machine

We recently wrote another blog article about how to maintain your washing machine – check out that blog for more details.

Maintaining the tumble dryer

You should make sure that the lint filter is regularly emptied in your dryer, to prevent it from becoming blocked and causing your dryer to not operate at full capacity. You can remove the filter, and use a brush and cloth to remove any fluff and dust that may have got stuck in the filter.

Cleaning your cooker and oven

It is good practice to clean up spills on the stove top each time you use it, especially if you have a gas cooker as any spilled food can prevent the burners from igniting. You can use a toothbrush and a cloth to gently remove any mess that has become dried on and use soap and water to wipe down the surfaces. For the inside of the oven, you may wish to use a good oven cleaning product to help lift the burned-on residue from cooking, allow to soak for the allocated time depending on the product instructions, then wipe off with a non-abrasive sponge or cloth so not to scratch the surface of the oven.

Contact the appliance experts for advice

If you want to find out more about how to maintain your appliances or your require repairs for your washing machine, cooker, dryer, fridge, freezer or other 'white goods', you can speak to a knowledgeable member of our team by getting in touch via the website contact page or by calling us on 01722 711372.
Feed